Welcome to GreatWorxs
Simplifying Technology, Delivering Excellence
About GreatWorxs
GreatWorxs is your trusted technology partner, committed to integrating cutting-edge technology into the heart of your enterprise. Our core mission revolves around simplifying intricate challenges and delivering exceptional client experiences.

Drawing upon decades of collective expertise in the global IT industry, we've meticulously crafted Our Services
Meet Our Leader
Visionaries dedicated to delivering innovation in security and automation.
Has over two decades of IT experience with Global IT/ITeS firms and has received over 30 IT Industry felicitations from leading media houses over the years. His last stint was with a leading BPM player as their Chief Information Officer and prior to that he led the Global network and telecom team for a large IT firm. He has extensive leadership experience in crafting solutions for global customers across domains, running larger-scale global IT operations, IT security and compliance, global networks, large-scale contact centers, IT optimization, and Infrastructure modernization. Amit has been a trusted advisor for several large enterprises on IT strategy and IT Security practices.
Trending Alert
Don't just take our word for it, hear what members of our friendly community have to say about us
⭐️⭐️⭐️⭐️⭐️
Fantastic, I'm totally blown away. Such an amazing product, I highly recommend trying it out if you are looking to maximize profits.
Sarah Williams
Bright Ideas Inc
I don't know what else to say, this is simply unbelievable – we have had unimaginable growth with this product!
⭐️⭐️⭐️⭐️⭐️
David Brown
Top Notch Corporation
I strongly recommend this product to everyone interested in running a successful online business. Everything you need in one place.
⭐️⭐️⭐️⭐️⭐️
Sophie Kim
Tech Wizards LLC
Our Partners*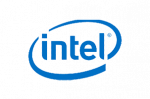 Blogs
How to edit the static Front Page?

To set up the front page template, go to Appearance > Editor and navigate to the Front Page template. Open the Document Overview panel to view the block structure tree, and copy all blocks between the Header and Footer template parts. Exit the Site Editor and navigate to Pages > Add New. Enter the title for the home page, paste the previously copied blocks into the page with Cmd + V or Ctrl + V on Windows, and save and publish the home page. Exit the Page Editor and navigate to Settings > Reading, then set the newly created home page as the Static Front Page and the blog page if necessary. Navigate back to the Front Page template in the Site Editor, open the Document Overview panel, and remove all blocks between the Header and Footer. Insert a new Post Content block between the Header and Footer, then click Save and publish your changes.
How to add custom SVG images?

Simply open the Editor and search for the "SVG" block, add your svg/html content in the SVG String field and customize to your liking.
How to create accordions?

Accordions extend the core list block to create collapsible toggle sections for displaying FAQs on your site. Accordions require specific formatting to display correctly. First, ensure that the title of the list item is on its own line. Then hit enter/return to create a new line for the content paragraph. This is how the theme determines the accordion item title and content.
How to add a custom dark mode colors?

To customize the Dark Mode color palette, navigate to Appearance > Editor and click on the Styles button in the top right corner (light/dark circle). Click Colors, then Palette, and finally the Custom tab. In the Custom section, click the Add ➕ button, select your colors, and give each color a name beginning with Dark Mode, for example: Dark Mode Foreground. Click Done and then click Save to save your changes.